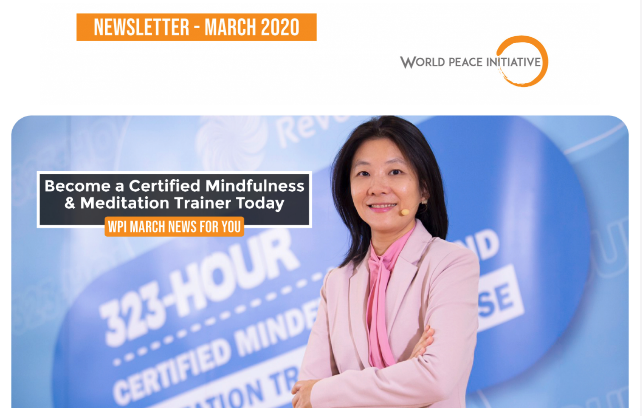 Whether you want to simply meditate for your own personal benefits, or Become a certified Mindfulness and Meditation Trainer, we are growing to meet your everyday needs. This month we launch The Certified Mindfulness and Meditation Trainers 7 Days- Beginner Course. This Course is for anyone who has interest and willingness to be a Certified Mindfulness and Meditation Trainer. You don't need to have previous meditation teaching experience as long as you successfully complete the eligibility requirements.
Our Brand New Meditation & Habit Development Program for Stress Management in Russian will be out by the end of March? In this program, you will learn basic techniques to guide yourself into meditation anytime and anywhere in the world. You will adjust basic self care routines to re-frame the stress triggers and amplify peace of mind and harmony in your life. Write to Katia at: katerynakulyk@wpifoundation.org to join the Complimentary Trial and enjoy Meditation in Russian!
Meet Our Outstanding February Team
Mind Coach/ Peace Coach of the month: Dinah Ameer- Palestinian Territory
"Meditation starts with loving yourself, and having the confidence and faith that you can improve. Do not give up if you had a bad experience in meditation. Everyone can meditate; just take it step by step. Start with 10 minutes then 15, then 20 until you achieve your goal. As we do sport for our bodies, the sport of our minds is meditation."
Get such tips and many more when you speak to a Mind Coach today.The 40% Discount is going away this month. Use the code GETPEACE2020 at Checkout.