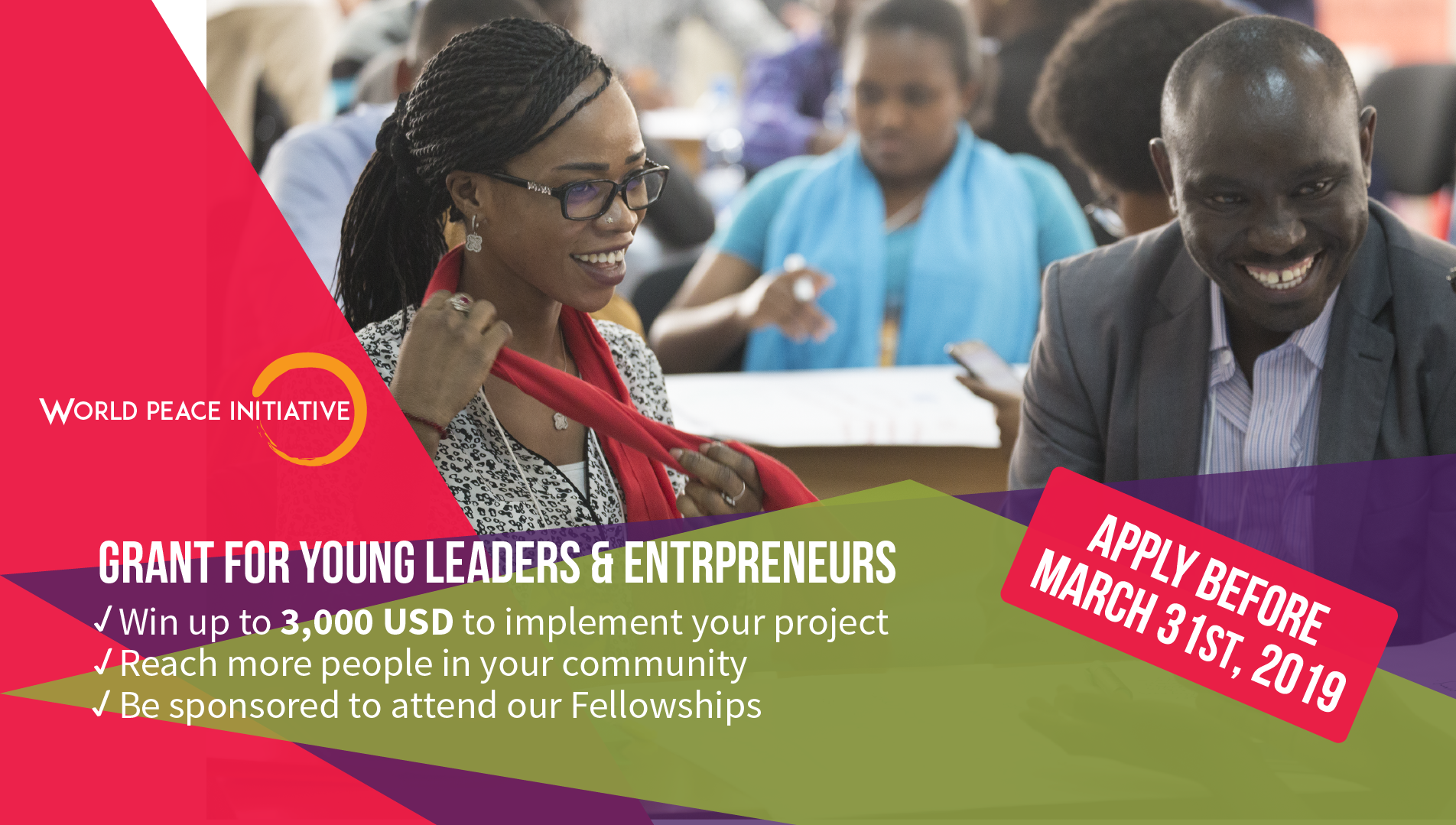 Inner Peace

+

Outer Peace

=

Sustainable World Peace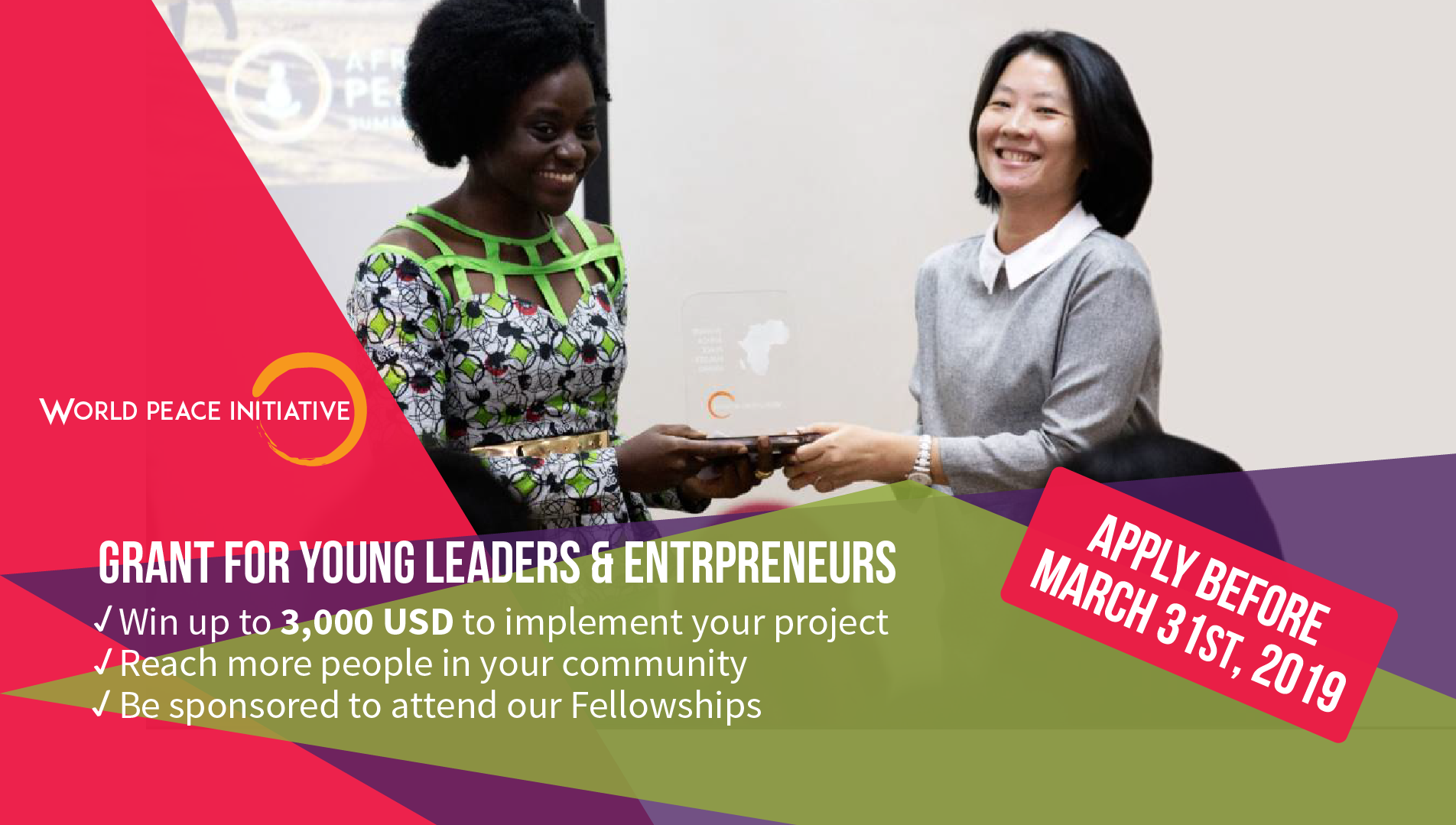 World Peace Initiative (WPI) is an international non-profit organization headquartered in Thailand. Our activities are based on the firm belief that world peace can be achieved, if each of us works first on achieving our own inner peace and then shares it with our family, friends, and community. World peace can then be achieved by using this model on a global scale.
WPI is working to create inner peace through the personal development of individuals worldwide. Through our activities, we offer free tools that support the practice of mindfulness, stimulate personal development, and empower people to be the change they want to see in the world. WPI has organized 64 fellowships for young leaders from all over the world, Peace Summits, and meditation retreats worldwide. WPI also trains certified meditation instructors, making sure that meditation guidance is of high quality and easily accessible to local communities around the world. We have 71 certified meditation instructors speaking 36 different languages. Learn more about our meditation instructors and check to see if you are lucky enough to have one of them in your country at https://wpifoundation.org/docs/en/peace-architect. For more information about World Peace Initiative and its projects, please visit http://wpifoundation.org
As you can see, we at WPI are very passionate about making a difference in the world so we focus our resources on supporting individuals and organizations at all levels that share the same goal and drive to make this world a better place. After more than 7 years working with the young leaders who participate in our meditation, mindfulness, and self-empowerment events, we can see a clear trend in what makes a social project a success. The success of a social project depends heavily on how well the inner aspects of the project are handled. In other words, change always starts from within. As an international organization, we think it is extremely important to reach out to local communities.
This is why we are launching a grant program which aims at encouraging mindfulness-based social projects at the community level. All non-profit organizations, youth leaders, social entrepreneurs, peace activists, and anybody with an idea are eligible to apply for WPI's Mindfulness Grant.
Winning up to 3,000 USD to implement the proposed project.
The opportunity of having one of our certified meditation instructors as an advisor for the implementation of the mindfulness aspect of the program and as a trainer at no cost.
The aim of the grant is to support projects that make a positive change in society and promote mindfulness and meditation as a tool to improve people's quality of life.
The project should be implemented over a course of 90 days.
The winner should report the results of the project to WPI in two phases, 45 days after the project launch and on the final day of the project (Day 90).
If the project is successfully implemented, the team will also be sponsored to attend one of our training programs or meditation retreats.
The top 20 applicants of the grant will be given preference to attend one of our Peace Revolution African fellowships in 2019 if they apply.
Deadline

31 March 2019, 11:59 PM GMT

All project applications must be submitted to

molinge@wpifoundation.org

together with

7 presentation slides

that explain your proposal.

Selection

30 April, 2019.

The Committee will select the five best projects and the winners will be announced via

www.wpifoundation.org

on

30 April,2019.

Voting

1 May to 10 June, 2019

The organizing committee will post each shortlisted project presentation for the public to vote

Top 3 Annoucement

15 June, 2019

The top three proposals with the most votes, but no less than 500, will be announced on 15 June, 2019

the candidates will be invited for a live interview (about 40 minutes) on our Facebook page to answer questions from 3 grant jury members and the general public on 20 June, 2019

The Grant Winner

25 June, 2019 ,11:59 PM GMT

The winner will be the interview video with the most views, the winner will be announced on 25 June, 2019 ,11:59 PM GMT. Note: The winner must have no less than 5,000 views on their video.
In order to participate in this program, there are certain project requirements:
The project will be carried out in the Africa region by Africans only.
The project should be initiated originally by you and your team, not a copy of a previously implemented project and not something copied from somewhere else.
The project should not violate any human or animal rights or be involved in any process of killing or harming the lives of any other beings.
The project can't be involved in any kind of trade of financial securities or cryptocurrencies.
The project should have a positive social impact with a reach of at least 200 people.
The project must be environmental friendly.
The project can't involve any kind of hate or harsh speech.
This project can't involve the use of or promotion of intoxicating substances such as alcohol, cigarettes, or illicit drugs.
The project's duration should be no more than 90 days.
The project must somehow involve mindfulness and meditation and be able to show how mindfulness and meditation can benefit the project.
The project should ideally have a plan for long term sustainability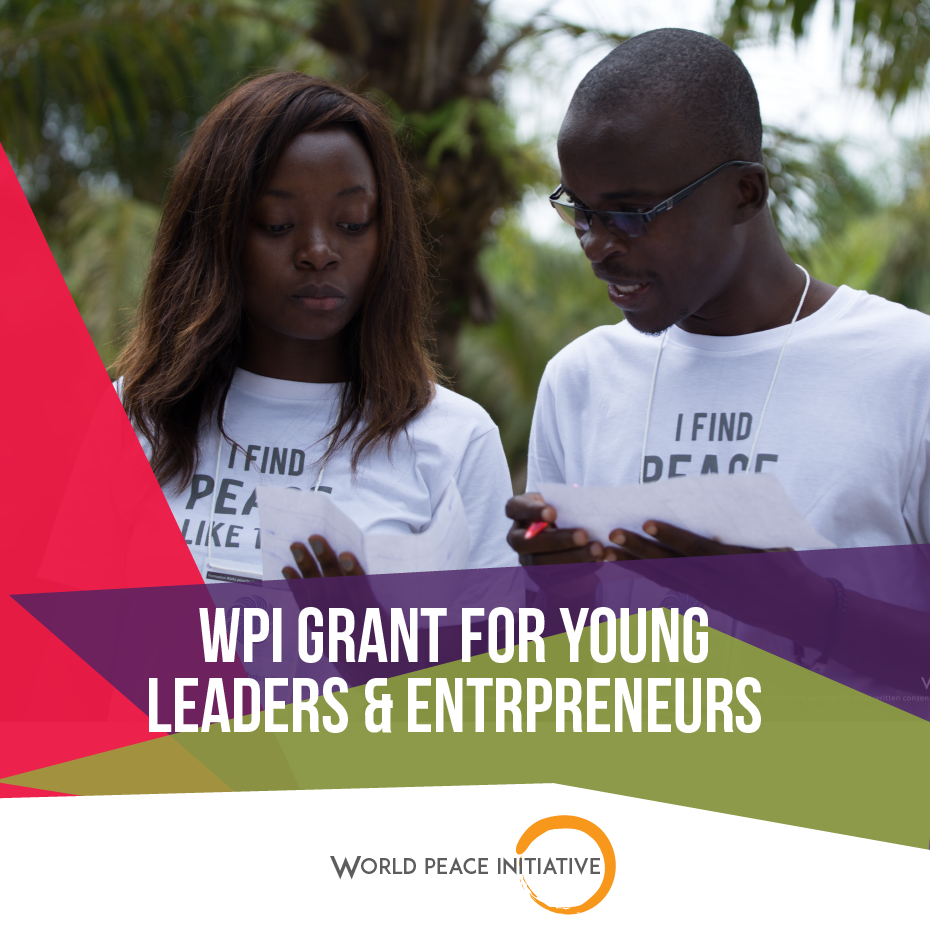 Selection will be based on the following criteria:
1. Objectives
How does the project contribute to the social, economic, and/or civic development of the applicant's home country/city/region?
2. Social Impact
Does the project meet the needs of the local community?
Does the project benefit people from different ethnic, religious, social, professional backgrounds and age groups?
Does the project include the use of meditation to help the personal development of the people involved?
3. Feasibility
Is the proposal cost efficient?
Does the proposal include cost sharing? Are partner organizations involved in conducting the project?
Can the project be accomplished within the time frame?
4. Results
How realistic are the proposal's expectations?
Does your project have well-defined goals and objectives, which can be evaluated effectively?
Does the project have a potential for future continuation?
How will the results be shared with others?
How many people will this project target?
5. Results dissemination
How will the project's outreach occur?
What social media tools will be used and what is the estimated reach?
Will the project progress be covered in local/national media?
What kind of dissemination materials will be prepared?
Financial Terms of the Grants
As part of the application, grant recipients must provide a budget and budget narrative that accurately reflects the proposed costs of the project. Requests for changes to the budget or timeline after proposal submission must be submitted in writing to WPI for approval.
Grant funds will be made available in three installments:
First Installment:

30% of the proposed cost - after project approval 1 July , 2019

Second installment:

40% of the proposed cost - 45 days after project start and grantee submit all required documents to the foundation. 15 August, 2019

Third installment:

30% of the proposed cost - at the stage of project dissemination, reporting and accounting, to be given officially during a WPI summit or fellowship.
All grant activities must be completed and funds spent before 10 October, 2019.
Recipient Responsibilities
1. Grant recipients must submit 2 reports within 90 days of the project's initiation:
a. Progress Report with up to date accounting information on day 45 after the project launch

b. Final Report on day 90 (end of the project)
2. There will be 2 live interviews during the 90 days of the project:
a. Progress Report on day 45, after the project launch

b. Final Report on day 90 (end of the project)
3. Grant recipients must have all the receipts of their budget and present at the end of the project in order to get the final installment of the grant.
Where should i submit my application?
There are two ways to Apply.Either you apply via the website form or you can submit your project proposal in the form of 7 presentation slides (powerpoint or google slides) and send a separate budget and budget narrative to molinge@wpifoundation.org . Please choose just one method to apply!
Must i belong to an organization before i can be able to apply?
No, you need not belong to an NGO in order to apply.All we need is a person with a great idea.
What do you mean by mindfulness and meditation?
Meditation is the art and practice of calming our mind by focusing the mind at one particular point as long as you can follow simple methods taught in the 42 days Self Development Program. It is not a requirement to start the SDP to apply for the Grant. Mindfulness is the practice of being present, focused and attentive with each task that you do. When one practices meditation, they gain access to being mindful (diligent/keen/peaceful), and present in their life, business, organization and civic engagement. Mindfulness and Meditation as a non-religious tool has been found to have tremendous health and social benefits.
Any example of how i could include this in a project?
Meditation as a practice can be included in any organization in any of the following ways. Remember, this list are suggestions and your creativity also counts, as long as you understand and communicate effectively to your team the intention for which you do the exercise:
Meditation Breaks: Where the team can take a 15-30 minutes break to practice meditation within the work schedule so as to manage stress and increase productivity. e.g Employees at Google do this practice.
Mindfulness Reminders: The Organization may have hourly reminders to pause the mind for 1 minute and feel refreshed. World Peace Initiative Foundation has this practice within its offices.
Peace and self empowerment workshops: You and your team can coordinate and invite a meditation trainer to teach and guide meditation in a 2 hr workshop to diverse groups such as universities,fitness clubs,associations, etc as a preventive method for conflict or train at refugee camps as a tool for trauma healing
Be creative and have your own ways to incorporate meditation and mindfulness in your field of work.
Can i submit a previously written project?
No.The projects should be initiated originally by you or your team,not a copy of a previously implemented project and not something copied from somewhere else.
When is the deadline to apply?
31 March 2019
Do i need to apply for any peace revolution fellowship or start the self development program in order to get the grant?
It is not compulsory to do any of the above but everyone is encouraged to apply for any of the fellowships that they are eligible. For 2019, we will organize Alafia fellowship and Amandla fellowship in Africa.
I am above 32 years, can i still apply for the grant?
There is no age restriction in applying for the grant
When will the selection results be announced?
The top three will be announced on 15 June while the winner will be announced on 25 June. Applicants should ensure to provide complete contact information in their application files.
NB: Please take time to read every requirement carefully before and while applying. In case of any enquiry, please contact the project manager Molinge Henry via molinge@wpifoundation.org