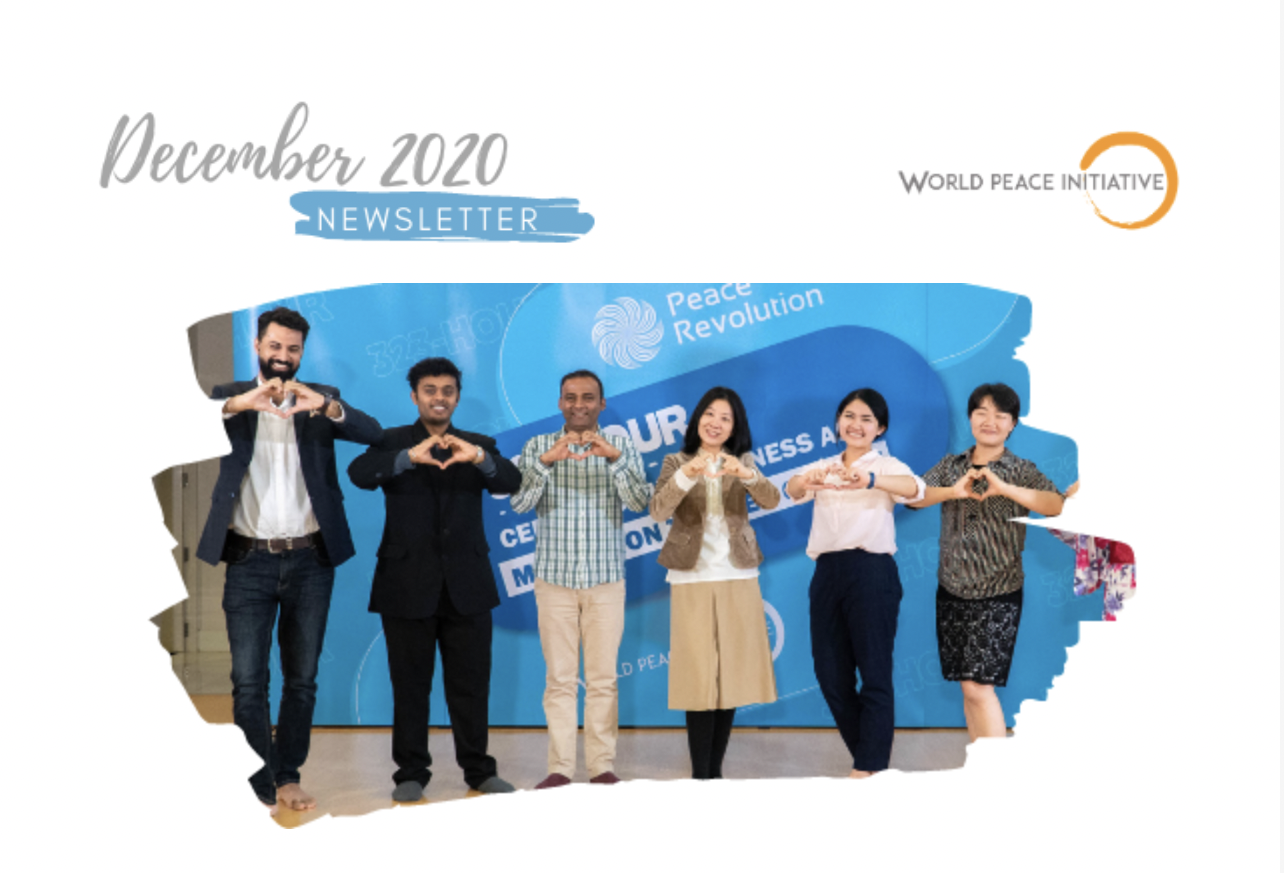 Without the utmost clear mind and lifestyle adjustments, we can easily fall and get crushed in the real world. As we are now walking towards the end of 2020, should we start making the right choices to become better-off people in 2021? What does it take?
Online Event: World Peace Initiative Foundation (WPI)
Coaching: Meet our Trainers in your Region
Hi
As human beings, we need to nourish and grow, day by day, month by month, and year by year. Whether you feel regret or content of the past, it's time to move on to a better-off state of the mind that cherishes happiness, peace, and love. Meditation and Mindfulness can be the right answer to challenges and obstacles you may face as it brings self-awareness, self-acceptance, and self-empowerment. Unlock yourself from the past and look forward to the brighter future.
Best Mindfulness and Meditation Trainer of 2020
These people are ordinary people like all of us but how they become a Mindfulness and Meditation Trainer is the question to discover. They are committed meditators who never stop to learn and develop themselves further. With great mindsets, positive attitudes, and self-discipline, today they deserve to be one of our best trainers in 2020 who are highly motivated to change the world starting from within. One day, it'll be your turn!
Peace In Peace Out
February: Syed Ali Hameed / March: Lana Leimi Sano Okada / April: Carmina Morales / June: Cholpon Zhunusova / July: Tatiana Moreno / August: Racha Rustom / September: Andy Merckaert / October: Catalina Holguin / November: Lucila Voloschin
Would you like to join us today?
If you are ready to join us in our mission of making more happiness in the world using mindfulness and meditation, we invite you to start our free online self-development program HERE.
Find this useful?
You can also contact us if your organization or company would like to have online meditation with one of our trainers in your language. Please, don"t hesitate to contact us at [email protected]
Take a moment and forward this email to someone in your network who may need it most.
WE ARE FOREVER COMMITTED TO YOUR HAPPINESS AND PEACE OF MIND.
Peace In; Peace Out!
May you be well!
Worakate Thangsurbkul
Co-Founder & Managing Director
World Peace Initiative Foundation
---
Copyright © World Peace Initiative, All rights reserved 2020.
Our mailing address is: [email protected]
Want to change how you receive these emails?
You can update your preferences or unsubscribe from this list.
click here to unsubscribe