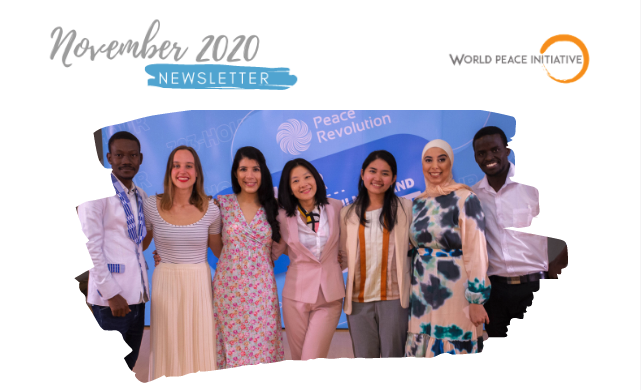 Are you dealing with stress and looking for ways to reduce it? Not many are aware that negative self-talk can create stress, anxiety, and depression. Explore today how to eliminate or minimize negative self-talk to improve your quality of life with us.
Online Event: WPI Art Collection // Coaching: Meet our Trainers in your Region Testimonial
Hi
When our mind could not focus on one thing at the time, it gets distracted and can create worries. Thinking in a loop can also become pessimism that affects both our health and well-being. But the positive thinking that comes with optimism is important in effective stress management. So, our mind is the key element that needs to be trained using meditation and mindfulness practices. It offers a chance to start communicating peacefully with yourself and developing the ability to hear your inner voice. Doing this will help you avoid conditions of obsessive which result in unhappiness and unproductivity.
WPI Art Collection
Originality and creativity are natural skills that we all have. But why do we often fail to use them properly? From 2014-2016, we had been organizing meditation retreats for artists. We gathered many people from all over the world in Thailand and taught them how to use mindfulness and meditation to improve their works. Out of several editions, we have discovered that meditation can uncover creativity in a wonderful way and enable originality in everything and in every person. Every artist who took part in our events had created masterpieces that we are now launching as WPI Art Collection. This is a platform where you can find and buy artistic pieces starting from wearables, home decorations, accessories and much more! Check them here.
Catalina Holguin from Colombia is a person with great passion for meditation and service to others. After completing her self-development program through meditation and habit development on PEACE REVOLUTION ONLINE LEARNING PROGRAMS, she joined the World Peace Initiative Foundation (WPI) as a Mindfulness and Meditation Trainer in January 2020.
In October, she has regularly conducted numerous meditation activities in Colombia, both online and offline. Her main achievements include a successful Online Meditation Retreat which has impacted the lives of many people. We wholeheartedly congratulate her for the great job especially during the time of Covid-19 where mental strength is a must. Please, feel free to invite her as your meditation trainer.
Joyce Joseph is a young leader and peace activist from Tanzania. After attending our recent online seminar for Africa, she has been able to discover the power of her mind and how to develop a positive mindset.
"Your Mind is the most powerful tool that you possess as a human being, use it to create good things you want for yourself and others. I have learned a lot during this online program. I did not know how possible it could be, but I applied and it changed my mind and life. I have also enjoyed a wonderful time meditating under the guidance of different trainers from various African countries and a teaching Monk from Thailand. It was such a lovely experience and time to meditate together".
Would you like to start your own inner peace journey with us? Join our free online program for personal and professional development HERE.
Find this useful?
You can also contact us if your organization or company would like to have online meditation with one of our trainers in your language. Please, don"t hesitate to contact us at elvis@wpifoundation.org
Take a moment and forward this email to someone in your network who may need it most.
WE ARE FOREVER COMMITTED TO YOUR HAPPINESS AND PEACE OF MIND.
Peace In; Peace Out!
May you be well!
Worakate Thangsurbkul
Co-Founder & Managing Director
World Peace Initiative Foundation
---
Copyright © World Peace Initiative, All rights reserved 2020.
Our mailing address is: updates@wpifoundation.org
Want to change how you receive these emails?
You can update your preferences or unsubscribe from this list.
click here to unsubscribe