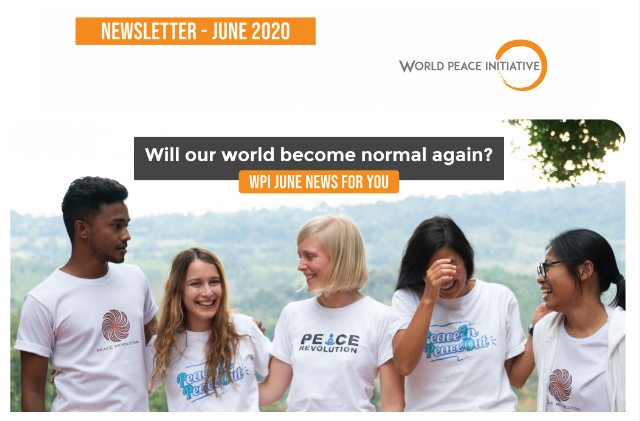 Hi
The changes brought by Covid- 19 will remain in our lives for a while. Social distancing becomes our new normal lifestyle. As a non-profit organization, World Peace Initiative Foundation (WPI) has gone to reengineering to be able to continue helping people find inner peace amidst this crisis. So, we will launch a new strategy that will interest you more. I invite you to discover our new programs, which I believe will give you the chance to be better while living in this crucial time for the whole of humanity. Wishing you the best!
We have new programs for you. Check here the full list of opportunities.
New and Free Russian Self Development Program
Are you from Russia or do you have some friends speaking Russian?
If you or your friends speak Russian, please join our first program in Russian language, Antistress-meditation. In 10 days you will learn how to:

meditate with different techniques
eliminate/decrease stress from your life using a self reflection journal.
Easy, step by step and supported by a Russian speaking peace coach.
Arabic Online Course
Are you an Arabic speaker and interested in learning meditation step by step? Do you want to invest your time in learning something good for your mind, body, and life? Here is your chance. "Learn meditation in Arabic" is our first online Arabic course that will start in June, for everyone looking to know about meditation and deepen his/her experience through an intensive 10 classes for 1 month. This course will be handled by our meditation trainers Aseel Nassar and Nesreen Kashman with close coaching to help you find your path for the peace that lies within.
Sunday Tips to Boost Job Satisfaction
What is passion? How to find it and turn it into something great for you and for the world? Big things have small beginnings and this is how our CEO, Ping Ping Worakate started 10 years ago, her journey with the Peace Revolution project. Join us every sunday on Peace Revolution to have some tips and to get inspiration. Listen to this first episode to know how loving what you do can lead you to find what you are good at. Click here.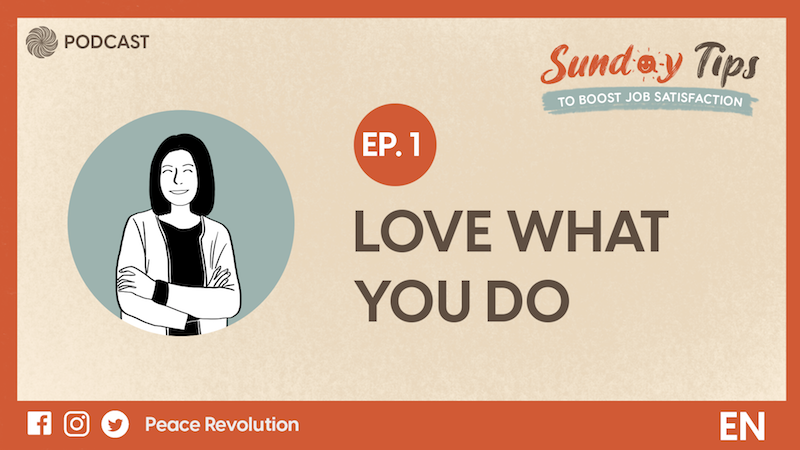 Peace Coach: Emmanuel Fils Dushimimana about why he becomes a Peace Coach?
"After discovering the self development program with Peace Revolution, I received the support from Peace coaches. Then I decided that when I finish the program I will also be a peace coach so that I can also support others who are struggling to discover themselves like me. What inspires me the most to keep coaching now is amazing experiences that some of the people that I coached share with me including new habits that they are able to develop and the good transformation they notice day by day. To maintain my inner peace in my daily life, I keep practicing meditation, I practice mindfulness in everything I do and I keep focusing on positivity so that I can attract only positive things in my life"
P.s Find this useful? Please take a moment and Forward this email to someone in your network who may need it most!
We are Forever committed to your Happiness and Peace of Mind,
PIPO,
May you be well!
Worakate Thangsurbkul
Co-Founder & Managing Director
World Peace Initiative Foundation
---
Copyright © World Peace Initiative, All rights reserved 2018.
Our mailing address is: updates@wpifoundation.org
Want to change how you receive these emails?
You can update your preferences or unsubscribe from this list.
click here to unsubscribe