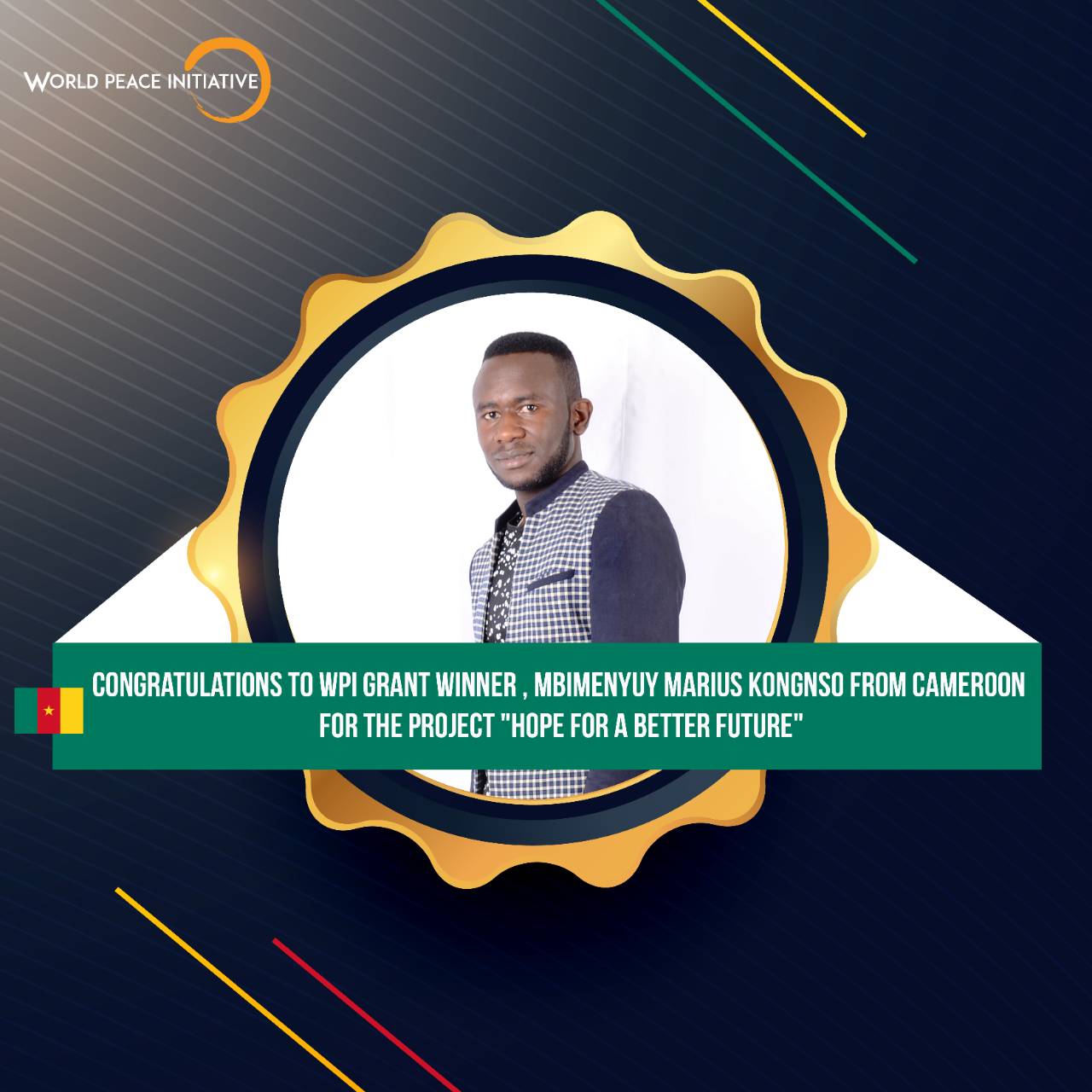 WORLD PEACE INITIATIVE (WPI) is proud to announce the winner of the first ever WPI Grant for the Community. After the long and quite challenging process, here is the winner!
Let's congratulte Mbimenyuy Marius Kongnso from Cameroon for successfully validating all the steps of selection because of the importance and quality of his "Hope for a Better Future" project.
We believe that his work will bring significant improvements to his country Cameroon.
Congratulations!