"I dream of an Africa which is in peace with itself" – Nelson Mandela
Congratulations to the winner of the 1st ever Africa Peace Builder Award
Arielle Ahouansou from Benin.
World Peace Initiative Foundation Awards are an opportunity to acknowledge, celebrate and recognise outstanding peace-builders across Africa for their excellence, innovation and brave risk-taking. We are now looking for nominations, evidence of outstanding commitment and performance from individuals, who currently work as peace-builders, thus, helping this world become a better place.
Arielle was able to successfully finish in first position with a total of 10,222 votes despite the challenges she faced as the other nominees.
How did you feel when you got the news of your nomination?
"It was such a feeling of honour, pride and satisfaction. Honour to know that I will have the privilege to represent my country for this prestigious competition, after having proven the growing scale of our local peace revolution. The satisfaction feeling came from the fact that every little of my effort in the past could been recognized and rewarded at that moment" ...
Arielle AHOUANSOU is 23 years old medical doctor from Benin. She has a strong passion for leadership growth and has been working with Benin youths through the NGO she founded in early 2014, Arielle was selected to join the 1st African Youth Amani Fellowship in Thailand but could not make it because she got robbed on her way from Benin to Nigeria for visa by road.
---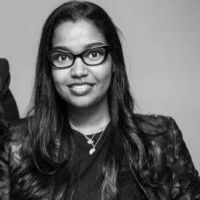 1ST RUNNER UP
Salma Abdalla (Sudan)
Salma Abdalla is a 27 years old Marketing and Digital Media Specialist from Sudan living in Qatar.She is the co-founder of Andariya, a bilingual digital cultural platform for multimedia content.
Salma took the lead in the polls many times and finally finished in second place pulling a total of 9,585 votes.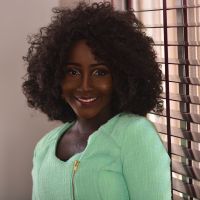 2ND RUNNER UP
Wadi Ben-Hirki (Nigeria)
Wadi Ben-Hirki is a 19 years old Nigerian. She is a final year student at Covenant University, Nigeria, and the founder of Wadi Ben-Hirki Foundation.
Wadi was right behind in the first few days of voting but was able to finish up in third position pulling together 7,195 votes.
Evaluation Criteria:
The nominee for the Awards should demonstrate his/her impact on people, the wider community and how his/her work practice provided these outcomes. The main selection criteria under each category is provided at the nomination page. However, the following general criteria will be applicable to all categories:
Impact on people's lives: Evidence of how the nominee's work has made positive impact on the lives of people.
Impact of the nominee's work skills: Evidence to show that it was their use of work skills that made the the difference in the work.
Potential scaling: The potential of scaling of the nominee's work in other communities, countries, etc.
Challenges in delivery: Did the nominee have to overcome any challenges in delivering their work (funding, bureaucracy, public opposition for the project, etc )
AWARDS INCLUDE:
Accommodation and meals for winners during the Africa Peace Summit.
Registration fee of 200USD waived for all winners.
The Awards will be presented during our Award Ceremony